APRIL 17, 2020
CREW DEMO-2 MISSION
SpaceX and NASA are targeting May 27 for Falcon 9's launch of Crew Dragon's second demonstration mission (Demo-2) from historic Launch Complex 39A at NASA's Kennedy Space Center in Florida as part of NASA's Commercial Crew Program. NASA astronauts Bob Behnken and Doug Hurley will be the first two NASA astronauts to fly onboard the Dragon spacecraft as part of the Demo-2 mission to and from the International Space Station, which will return human spaceflight to the United States since the Space Shuttle was retired in 2011.
Filled with approximately 4,500 pounds of supplies and payloads, Dragon launched aboard a Falcon 9 rocket on March 6, 2020 from Cape Canaveral Air Force Station in Florida. The Dragon spacecraft that supported the CRS-20 mission previously supported the CRS-10 mission in February 2017 and the CRS-16 mission in December 2018. Dragon is the only spacecraft currently flying that's capable of returning significant amounts of cargo to Earth.
The Falcon 9 launch vehicle and Crew Dragon spacecraft that will support Demo-2 are onsite at SpaceX's facilities in Florida. To mark the return of human spaceflight on American rockets from American soil, NASA has revived their worm logo for Demo-2.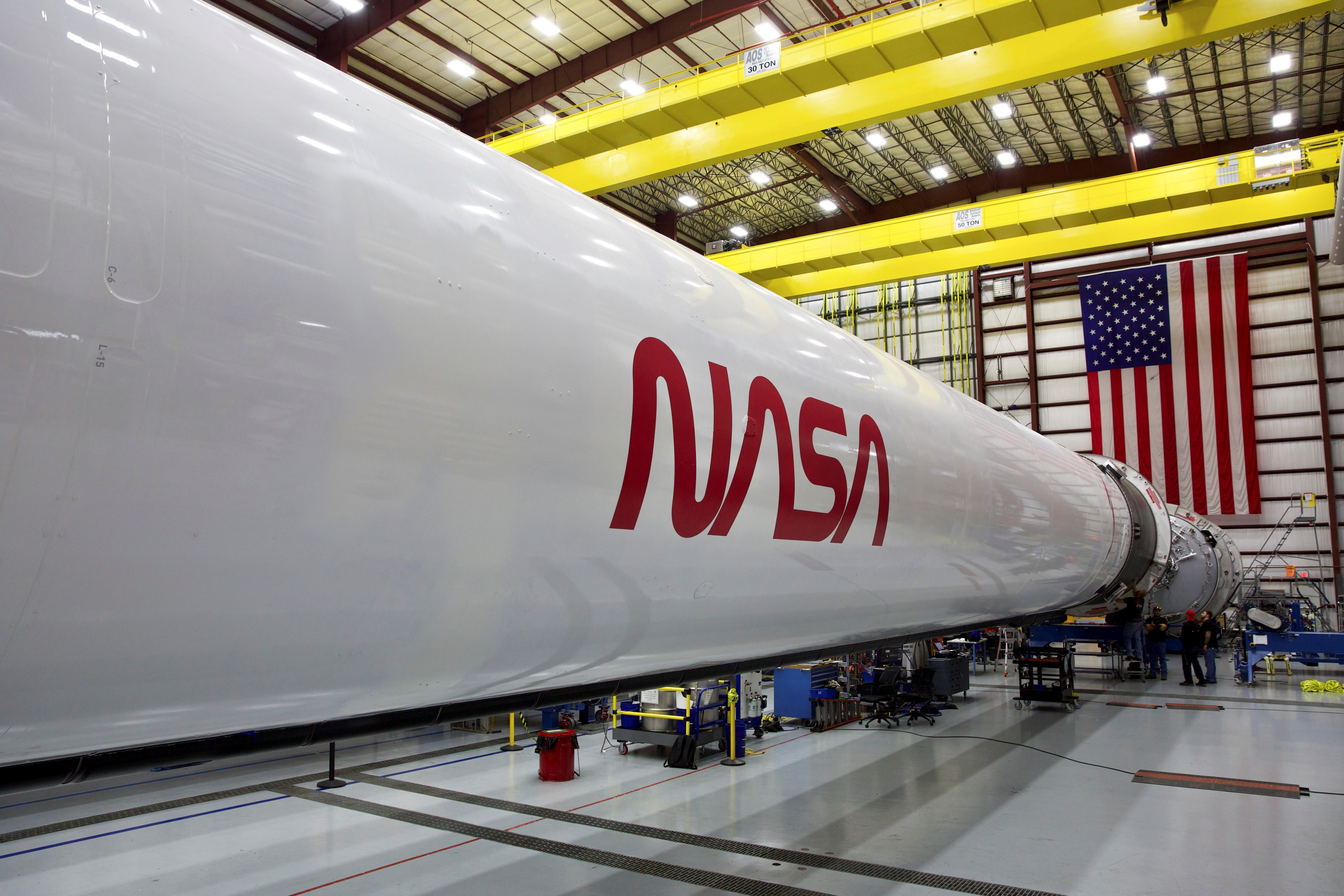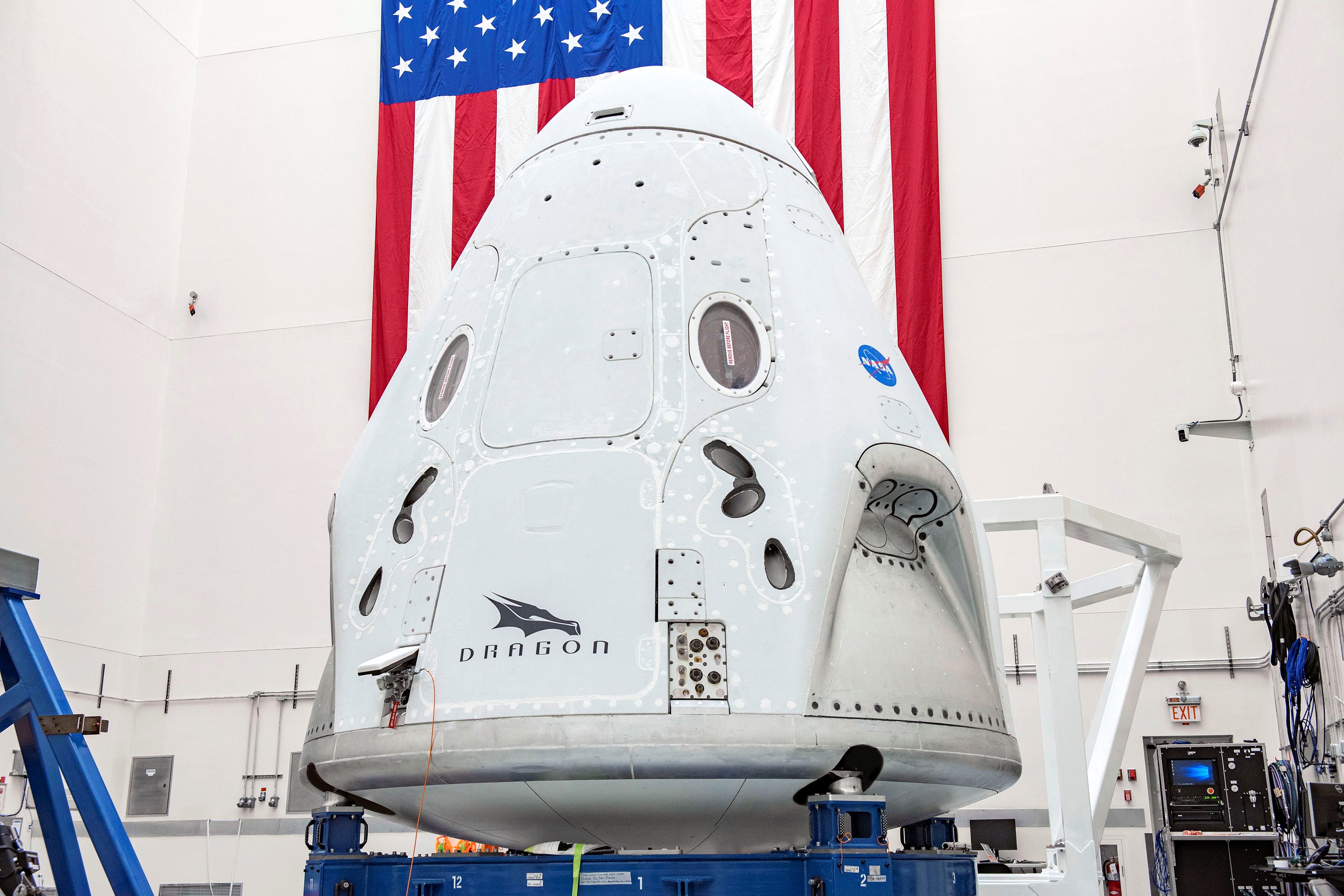 In preparation for Demo-2, SpaceX has completed a number of major milestones for NASA's Commercial Crew Program. In March 2019, SpaceX completed an end-to-end test flight of Crew Dragon without NASA astronauts onboard, making Dragon the first American spacecraft to autonomously dock with the International Space Station and safely return to Earth.
In January 2020, SpaceX demonstrated Crew Dragon's in-flight launch escape capability to reliably carry crew to safety in the unlikely event of an emergency on the launch pad or at any point during ascent. SpaceX has completed over 700 tests of the spacecraft's SuperDraco engines, which fired together at full throttle can power Dragon 0.5 miles away from Falcon 9 in 7.5 seconds, accelerating the vehicle more than 400 mph.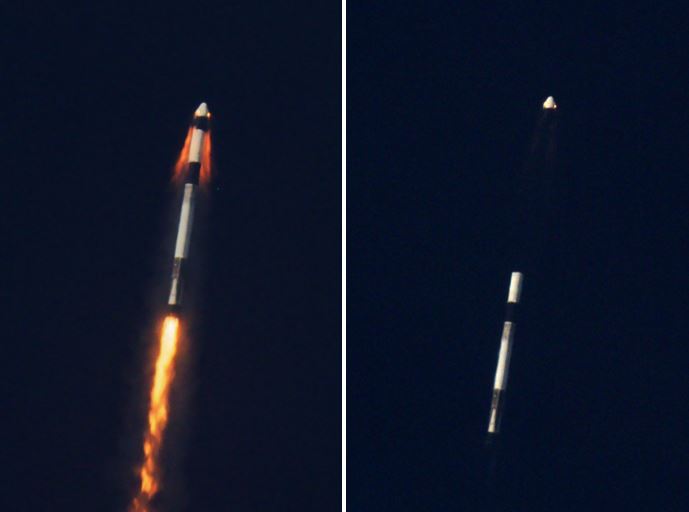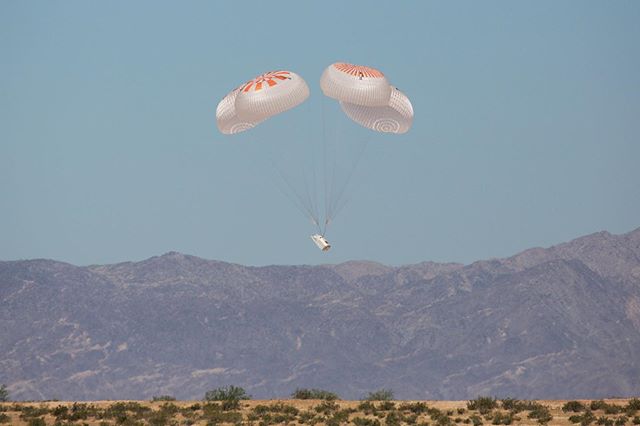 SpaceX has completed 27 tests of Crew Dragon's enhanced Mark 3 parachute design, which will provide a safe landing back on Earth for astronauts returning from the Space Station. These tests include 13 successful single parachute drop tests, 12 successful multi-parachute tests, and a successful demonstration of the upgraded parachute system during Crew Dragon's in-flight abort test.
Demo-2 is the final major test for SpaceX's human spaceflight system to be certified by NASA for operational crew missions to and from the International Space Station. Once Demo-2 is complete, and the SpaceX and NASA teams have reviewed all the data for certification, NASA astronauts Victor Glover, Mike Hopkins, Shannon Walker and JAXA astronaut Soichi Noguchi have been assigned to fly on Dragon's first six-month operational mission (Crew-1) targeted for later this year.
SpaceX is returning human spaceflight to the United States with one of the safest, most advanced systems ever built, and NASA's Commercial Crew Program is a turning point for America's future in space exploration that lays the groundwork for future missions to the Moon, Mars, and beyond.