September 15 - 18, 2021
INSPIRATION4 MISSION
After three days orbiting Earth, Dragon and the Inspiration4 crew – the world's first civilian mission to orbit – safely splashed down off the coast of Florida at 7:06 p.m. EDT on Saturday, September 18, 2021, completing their first multi-day low Earth orbit mission.
Dragon performed a series of departure phasing burns to leave the circular orbit of 575 kilometers and then jettisoned its trunk ahead of its deorbit burn. After re-entering the Earth's atmosphere, the spacecraft deployed its two drogue and four main parachutes in preparation for the soft water landing.
Upon splashdown, the Inspiration4 astronauts were welcomed home by the SpaceX team and quickly brought on board the recovery vessel. SpaceX transported Dragon back to Cape Canaveral for inspections and refurbishment ahead of future human spaceflight missions.
Inspiration4 is commanded by Jared Isaacman, founder and CEO of Shift4 Payments and an accomplished pilot and adventurer. Joining him are Medical Officer Hayley Arceneaux, a physician assistant at St. Jude Children's Research Hospital® and pediatric cancer survivor; Mission Specialist Chris Sembroski, an Air Force veteran and aerospace data engineer; and Mission Pilot Dr. Sian Proctor, a geoscientist, entrepreneur, and trained pilot.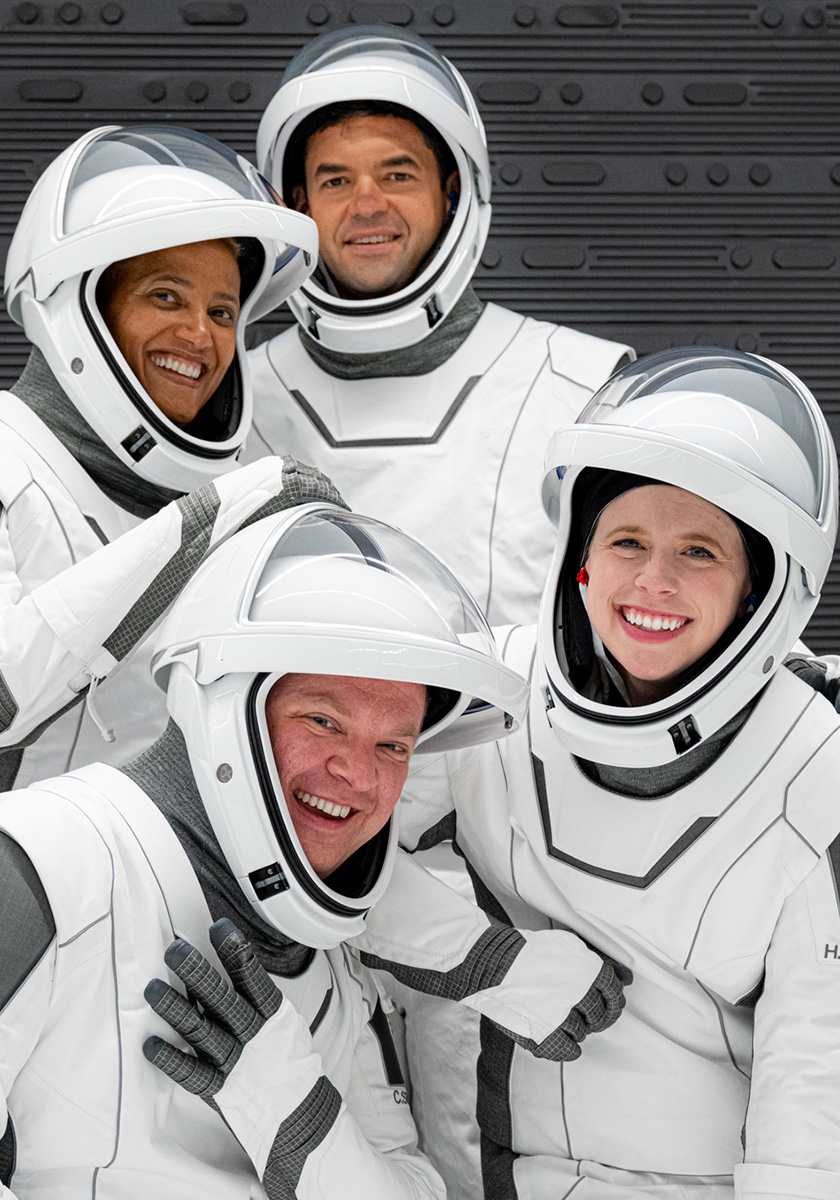 Mission Objectives
RAISE $200M FOR ST JUDE
The Inspiration4 mission surpassed its fundraising goal and raised more than $210M and counting for St. Jude Children's Research Hospital® to give hope to all kids with cancer and other life-threatening diseases.
STUDY THE HUMAN BODY IN SPACE
During their multi-day journey in orbit, the Inspiration4 crew conducted scientific research designed to advance human health on Earth and during future long-duration spaceflights.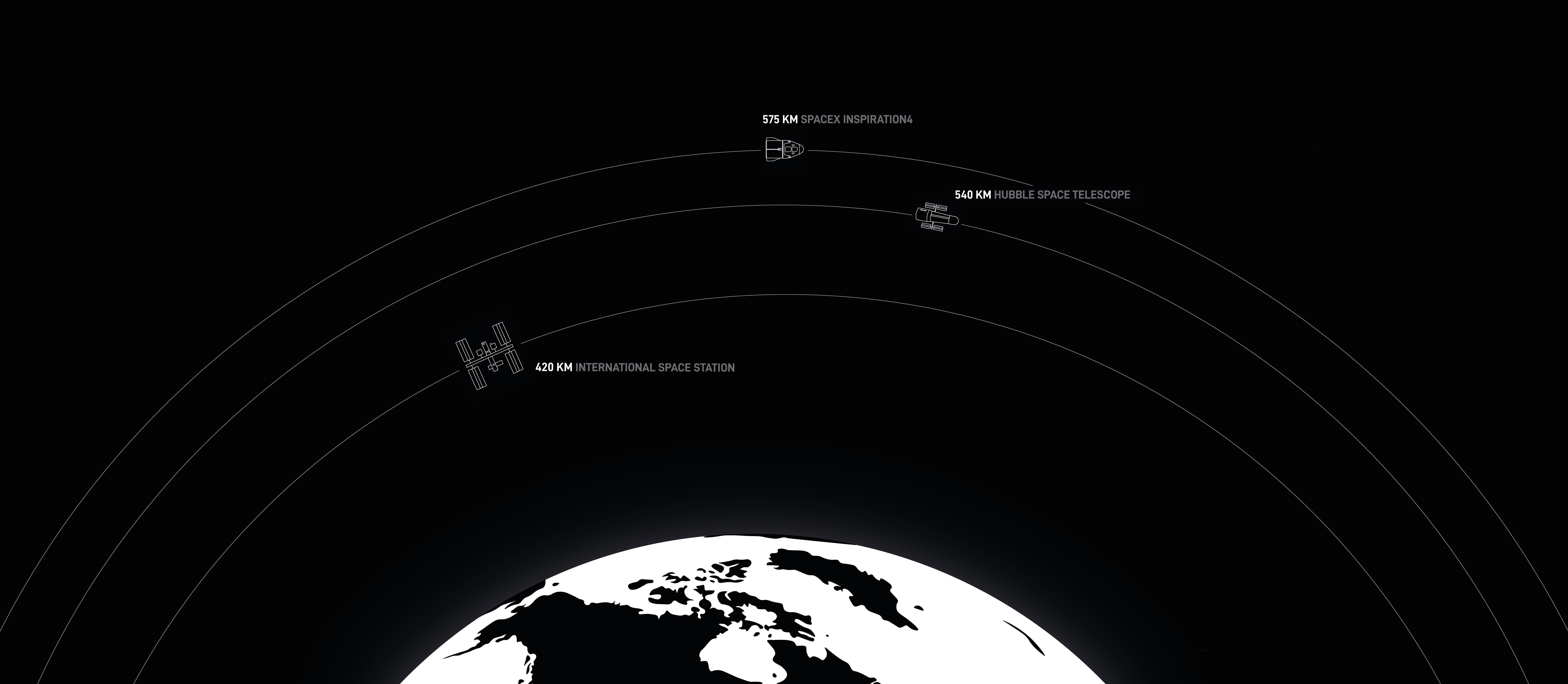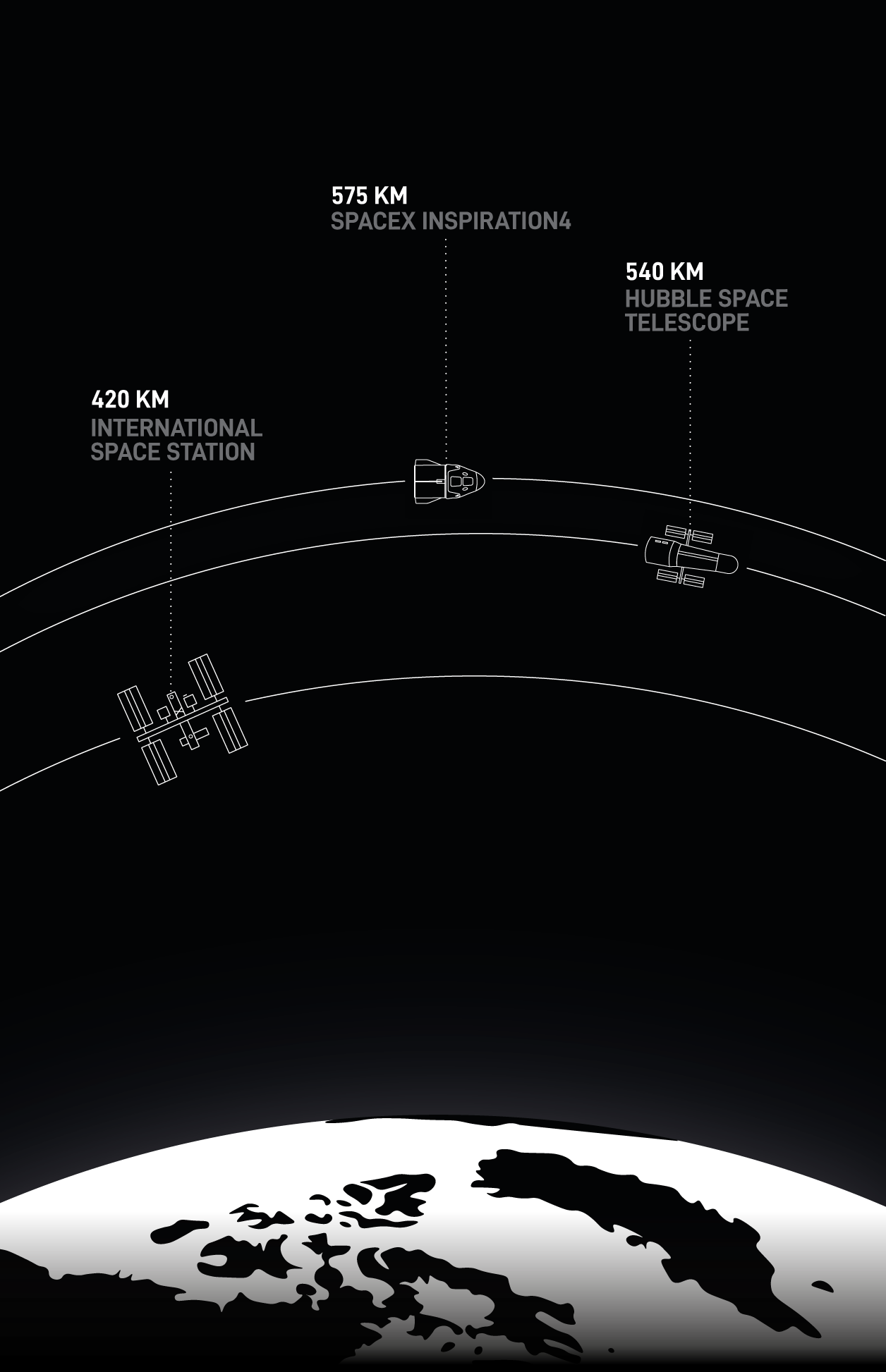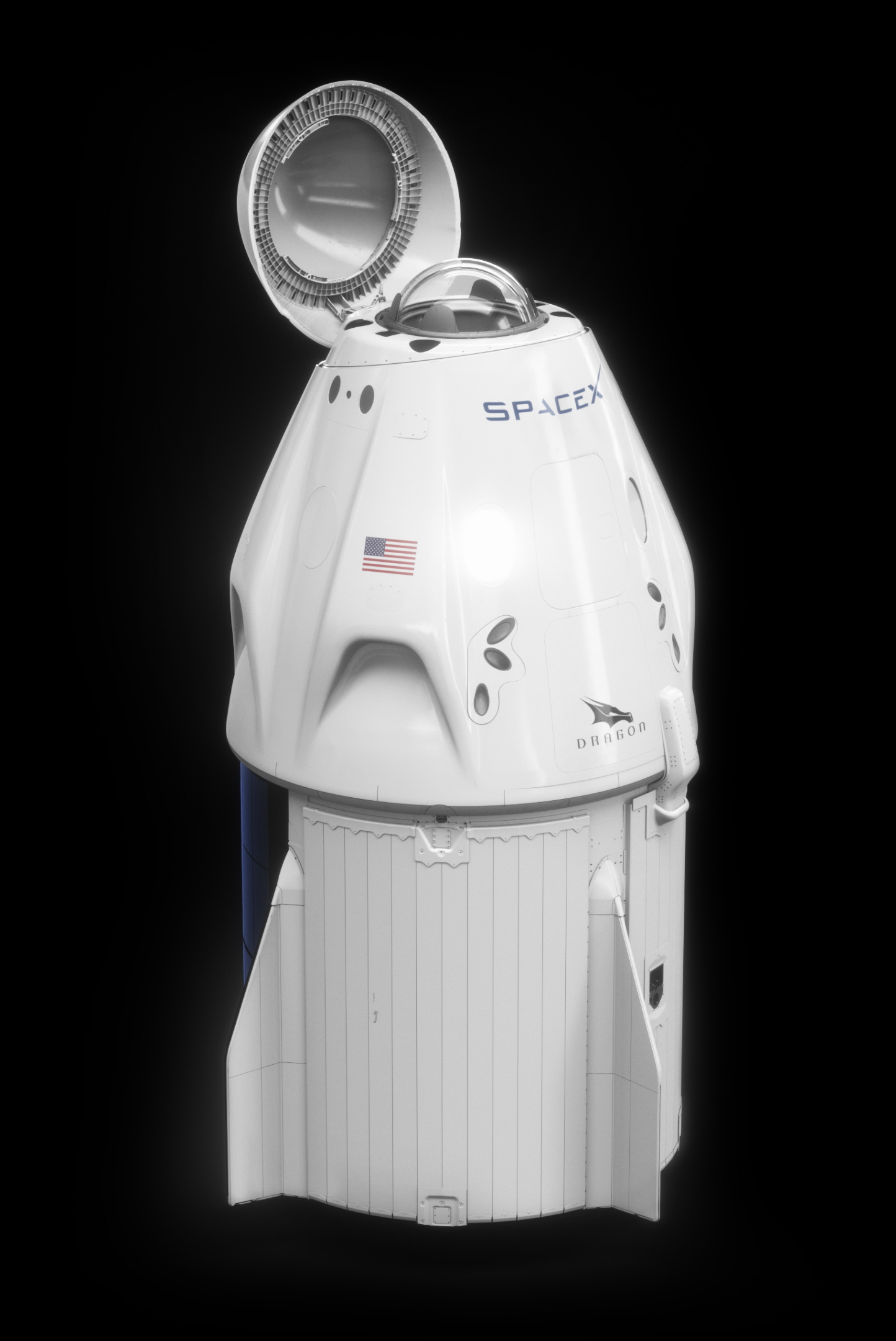 Dragon
Dragon reached its intended target orbit, with altitudes as high as 590 kilometers above the Earth's surface — flying farther than any human spaceflight since the Hubble missions. Dragon's new cupola observation dome is largest contiguous space window ever flown. Designed, tested, and qualified for flight in six months, it replaced the mechanism used on Dragon's previous flight to autonomously dock to the International Space Station. The three-layer observation dome was put through an extensive qualification process, including thermal, vibration, structural environments, and life-cycle to verify capability.